Reflections on a Wandering Life.....
Tuesday, July 23, 2019
History of Modern China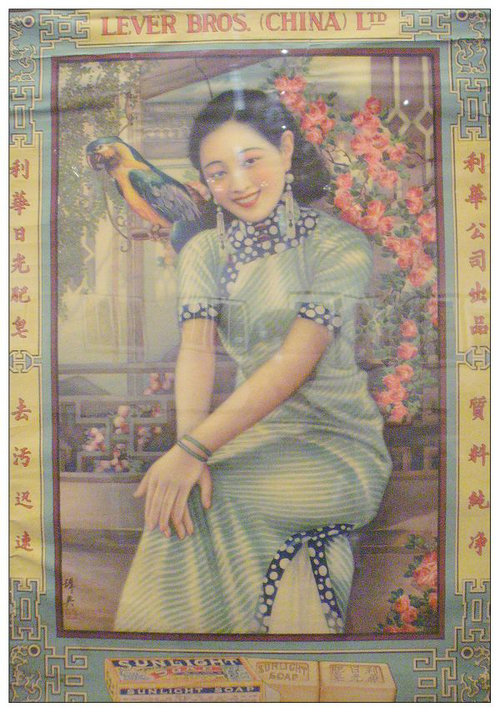 Soap ad from the Minguo period in China
This group of documents is particularly helpful for developing a basic familiarity with the historic dynasties. Pay special attention to the History Timeline.
Timeline Of Modern Chinese History
This timeline provides a very readable overview of the period of time covered by this course. It is not by any means an exhaustive history, but can be very useful in helping to "get your bearings" with respect to modern China.
Chapter 10 of "The Civilization of China," by Herbert A. Giles
This is an old book, but the chapter to which this link connects provides a brief and very informative description of the transition from the Ming to the Qing Dynasty.
This paper contains several key documents relative to Macartney's mission, including his original commission, his own description of his meeting with the emperor, his assessment of China's government, as well as the complete text of the Qianlong Emperor's two edicts repudiating Macartney's mission.
The Reception of the First English Ambassador to China
Brief description of Macartney's audience with the Qianlong Emperor.
Letter of Advice to Queen Victoria (1839)
Text of Commissioner Lin's letter to Queen Victoria, excoriating her for British involvement in the opium trade.
Emperor of China Declares War on Drugs
Excellent synopsis of the events leading up to the war between Britain and China over the opium trade.
The Opium War and the Opening of China
I am always nervous about discussing how the Opium Wars helped to open China, because there is a subtile tendency to use this "end" as a justification for the clearly immoral "means." But there is no question that the Opium War did have the effect of opening China to trade with the rest of the world, and it is important to understand how this process came about.
The Economic, Social, and Political Effects of The Opium War
This is an old article, but it does contain a good summary of some of the effects of the Opium War. The debate about how the Opium War affected the relationship with China to the rest of the world will never end, but it is helpful to study a variety of positions and compare them.
300 Tang Dynasty poems in Chinese and English from the University of Virginia collection.